We have worked on a wide array of commercial properties, helping to customise and personalise a space so the building is put to the best use possible. During our time in the construction and building industry we have worked on many types of property, allowing us to put our skills to good use for business people, and in larger commercial spaces. We can offer you services ranging from renovations and fit-outs to ongoing electrical and property maintenance, which can be flexible depending on what you require.
Choosing us for your commercial renovation work is a good decision for your property. We will work closely to the plans you have, so you know your building will meet your needs at the end of it and will be laid out just the way you want it. We often form ongoing relationships with other business people, and work with them on other projects going forward. If you are interested in working with us, please just ask us to submit a tender.
WANT TO TALK TO US ABOUT YOUR IDEAS?
Simply fill in the form below and a member of our team will call you back within 24 hrs: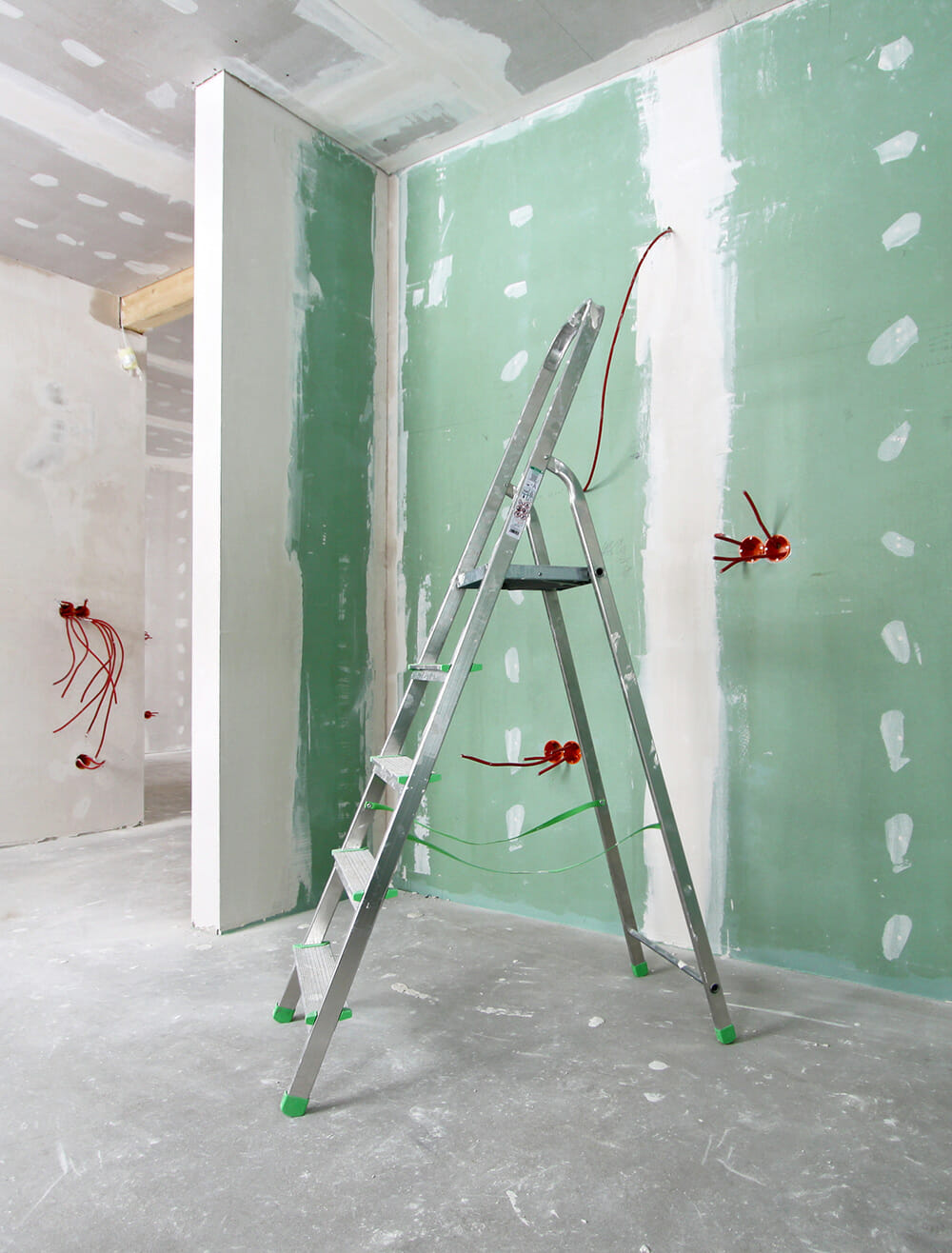 We can offer you a number of renovation and fit-out services for a vast range of commercial properties.
Data installations.
We can install data points in convenient places for you, complete data and electrical installations, and get your property's Wi-Fi up and running.
Plumbing and electrics.
Our preferred plumbers and electricians are available when needed and we project manage everything for you. Costs are included in the tender.
Structural and building work.
Whatever you need, we can build it, whether it's a new supporting wall, a suspended ceiling, or brickwork that needs repointing.
Space planning.
We will help shape the layout of your property, building new walls or putting up partitions to make your workspace tailored and practical.
Bespoke furniture.
We have fitted out shops, restaurants and cafés, where we often make bespoke pieces of furniture to make the space more unique.
External property services.
We offer various external services for commercial properties, from full rendering to roofing and gutter maintenance and cleaning.
We can also work on domestic properties for businesses, such as blocks of flats or your rental property portfolio. We will work flexibly to accommodate you and your needs, so just let us know what is required for your project.
We can also offer ongoing maintenance packages for your property, taking care of your building so that it stays in good overall condition. This is the convenient way to ensure everything runs smoothly and your building is safe for everyone who sets foot in it.
We can offer services such as:
Plumbing
Electrical maintenance
Plastering
Woodwork
General property upkeep – clearing drains, small repairs, etc.
Handyman services – general DIY and odd jobs
Maintenance packages are developed to suit you, and include the services you need.
Contact Trident Building Renovation to book a free consultation
We will review your property in person to ensure we know what will be required so we can give you an accurate quotation.