We renovate, decorate and repurpose buildings to make sure they fully meet your needs. By regularly working with homeowners and landlords, we ensure your property renovation is completed to the high standards you'd expect and is exactly what you need it to be.
Having worked in renovations for many years, we understand that it's not about the amount of work you require. It's about taking ownership of the space, making it yours and building it up around your requirements and expectations, so you can do exactly what you want with the building. We can redevelop and remodel a space so you can start afresh, or provide a more cosmetic refurb to give your property a new look. Our flexible approach allows us to take on refurbishment projects of all sizes and do every building justice.
WANT TO TALK TO US ABOUT YOUR IDEAS?
Simply fill in the form below and a member of our team will call you back within 24 hrs:
Our refurbishment service focuses on giving you everything you need as part of the project. We provide the services that suit you and your property, managing the project in full to ensure the smooth running of the process.
Our refurbishments can include: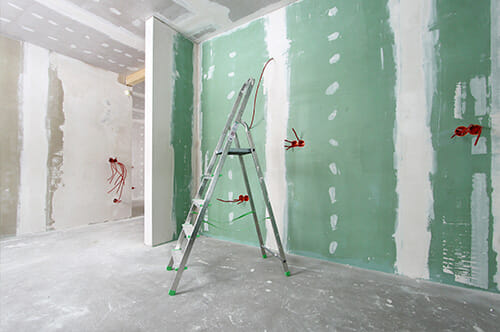 Gutting the property
Make your own mark on a property. We can start by gutting it, giving you a blank canvass to work with. This is the ideal way to start a large renovation project, for example, if you have just obtained a new property.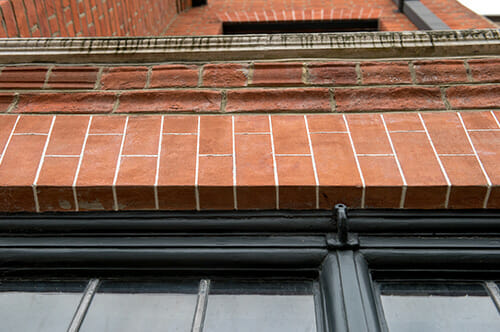 Full structural work
A complete refurbishment will often involve structural work. From digging out drains to reinforcing foundations and adding structural steel, we prepare your property fully ahead of the remodelling and cosmetic work.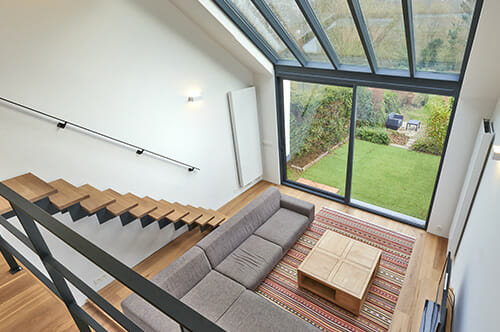 Remodelling and starting afresh
Choosing the appearance of your property and making its layout practical will often call for a refurbishment. We can repurpose a property, go back to original brickwork, add new structural walls…the choice is yours.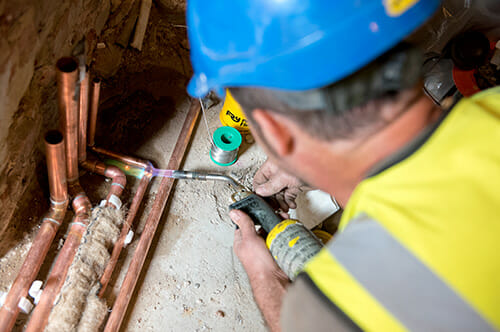 All electrical and plumbing work
We bring in experienced electrical and plumbing contractors and manage this part of the project entirely, so you don't need to get involved in sourcing additional labour. All work is quoted upfront so you know the costs.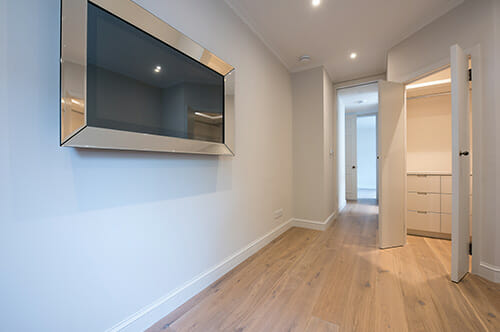 A cosmetic refurbishment
Does your property require less work, or has the structural work been completed already? We can make sure it looks stunning, with new floors, ceilings, skirting, doors, wallpaper, paint, and perhaps some external rendering or brickwork.
If you already have planning permission, we will work with the plans you have.
We can recommend architects we often work with if required.
Working with you to achieve the

One of the most important parts of a successful refurbishment is defining exactly what you need and working flexibly to accommodate this. A refurbishment can only be a complete success if it does what you need it to do, so we work to establish your needs fully at the beginning of the project.
We have the skills, experience and expertise to offer you a full refurbishment service with everything you need.
Free consultations.
We never give quotes over the phone as we like them to be correct. We will assess your property in person to give you an accurate figure.
Written quotations.
Once we have visited your property, we will prepare your itemised quotation to ensure it is accurate, then send it over to you by email.
Tender applications.
Do you need a renovation on a larger scale, perhaps for multiple properties? Please submit a tender request for us to complete and return.
The flexibility to accommodate you.
We work to your specifications and plans, taking on renovation projects of all sizes. Our team are experienced enough to adapt.
All building work is managed by us.
We are your project managers, taking responsibility for contractors such as plumbers and electricians. Quality rests entirely on our shoulders.
A luxury, high-end finish.
With the years we have spent working on many different properties, we have the experience to ensure your renovation exceeds expectations.
Contact Trident Building Renovation
Contact Trident Building Renovation to book a free consultation.
We will review your property in person, ensuring we know what is required so we can give you an accurate quotation.