Are you looking for a building company to fit your new bathroom? We can do everything you need us to do, and perhaps more than you'd thought of as well. We are more than just bathroom fitters; we specialise in bathroom renovations that allow our clients to make the most of the space they have and choose a new bathroom layout that will work perfectly for them. There is the option to extend your bathroom and enjoy a bigger space, refurbish the whole room, or simply redecorate for a more refreshed appearance. The decision is yours.
Anything we do with your bathroom will be to boost your space and make it your own. We make sure we work to plans and consult with you closely on the aesthetics, such as wall coverings, tiling, flooring and bathroom suites. If required, we can produce CAD designs, or we can work to a design you already have.
WANT TO TALK TO US ABOUT YOUR IDEAS?
Simply fill in the form below and a member of our team will call you back within 24 hrs: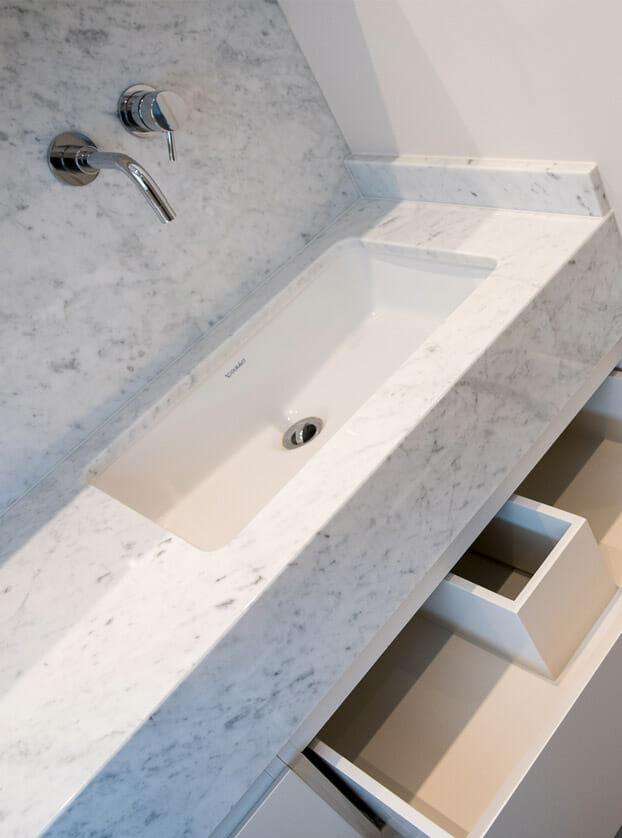 We make sure your bathroom is a space that works for you in terms of the design, layout and aesthetics.
Our clients include:
Homeowners.
If you want a new bathroom for your own personal home, we can help design and refurbish your space for you. We work to the highest standards and achieve a premium finish.
Landlords.
Our service is invaluable for busy landlords. We can install new bathrooms efficiently, achieving the kind of high-end finish that will allow you to maximise your rental income.
Professionals.
Architects will often call upon our services once they have created drawings. We will consult closely with other professionals to translate their designs into a dream bathroom.
We can offer you the following services when undertaking a bathroom renovation, completing as much or as little as you need:
Planning and designs.
Ask us to create CAD designs to find the best bathroom layout for you.
Work from existing designs.
We can also work from existing bathroom designs you have already obtained.
Property extensions.
We can complete extensions on one storey or multiple storeys for extra space.
Bespoke furniture.
As skilled joiners, we can craft bespoke units and furniture if needed.
Plumbing and electrics.
We can arrange this for you and manage the contractors as needed.
Decorating and finishing.
Our team put the high-quality finishing touches to your bathroom.
Clients choose us to create their beautiful new bathrooms because:
We have a solid reputation.
We are well-known in our industry and much of our work comes from word of mouth.
Our designs maximise space.
When we create a design we use space wisely, so that you get the most out of it.
We can recommend an architect.
If you need building work we can recommend an architect to draw up plans.
Our work lives up to expectations.
We achieve a premium quality of finish – nothing but the best for our clients.
We manage the project in full.
We manage any external contractors, such as plumbers, so there is no logistical work for you.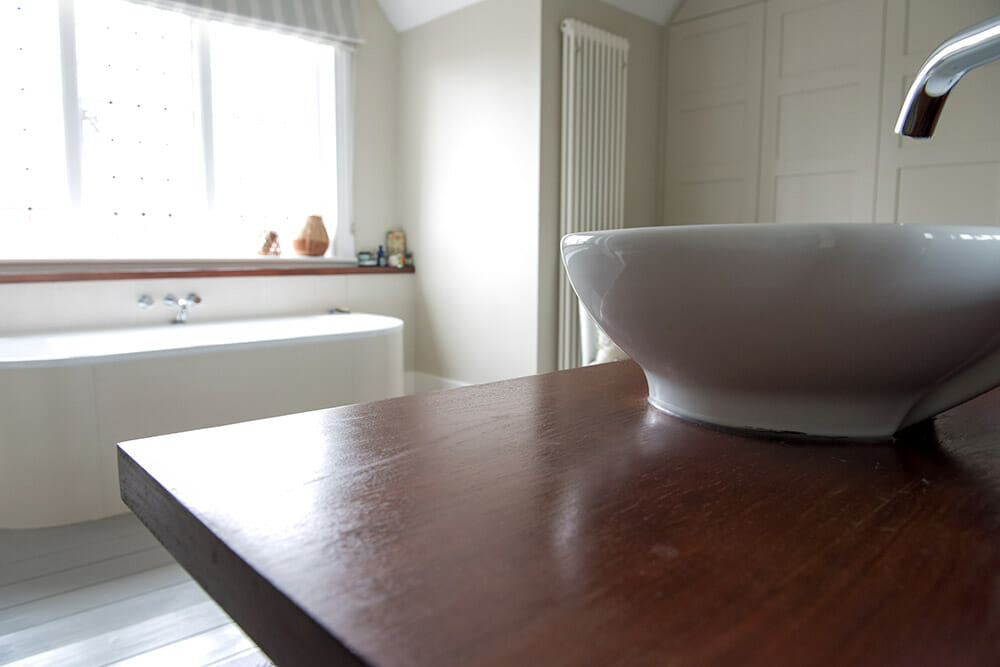 Take a look through our gallery for some inspiration and begin dreaming about how a new bathroom could transform your home.
Our gallery
Contact Trident Building Renovation to book a free consultation.
We will review your property in person, ensuring we know what is required so we can give you an accurate quotation.